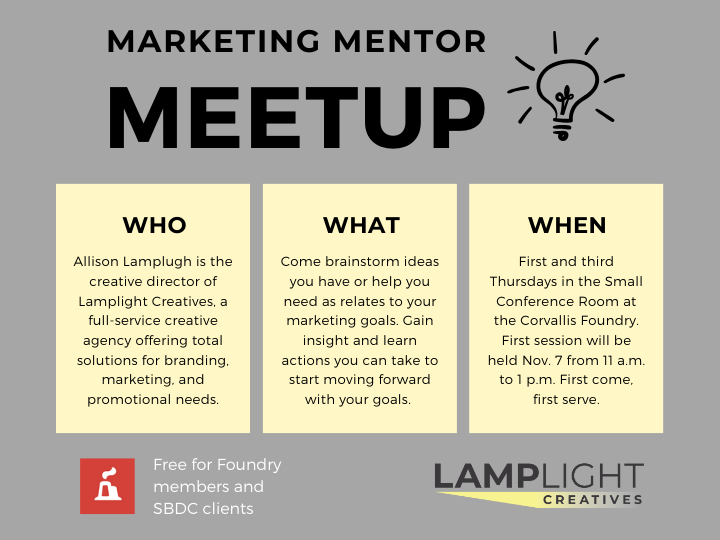 Marketing Mentor MeetupFirst and Third ThursdaysBeginning Nov. 7 from 11:00 - 1:00 in the Small Conference Room

Free for Corvallis Foundry Members!
Allison Lamplugh the founder and creative director for Lamplight Creatives, a full-service creative agency opened this month. Their goal is to be a big help to small businesses by providing branding, marketing, and promotional support. They've got a team of a dozen professionals that specialize in website design and development, logo development, content creation, photography, videography, social media marketing, and more.
In the coming weeks, Allison will be starting a bi-monthly Marketing Mentor Meetup, a time that she'll have open time to talk with you one-on-one about marketing ideas or questions you have. She's doing this so that she can be a resource to you as a fellow Foundry member and entrepreneur. In our time together, you can brainstorm ideas and actions you can take to start moving forward with some of your marketing goals.
Allison will chat with whoever comes on a first-come, first-serve basis. Please keep individual meetings at or below 30 minutes to allow time for others.