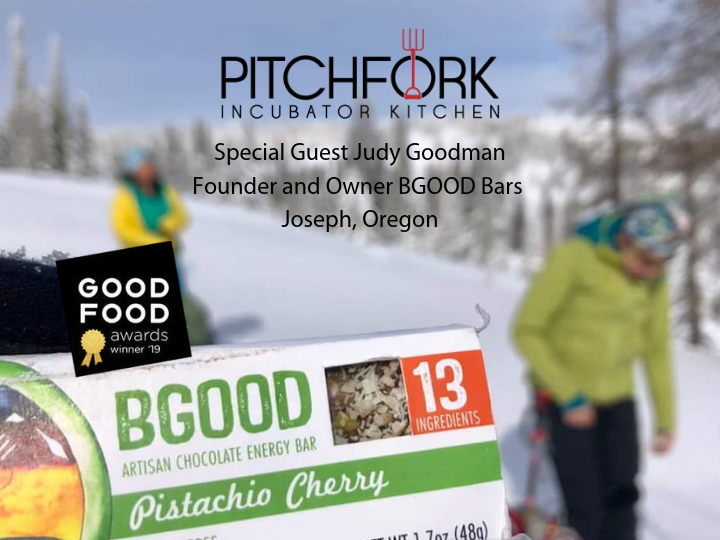 We have a very special guest coming in March
Come meet Judy Goodman, founder and owner of BGOOD Bars, a 2019 Good Food Award Winner. Judy is making a special visit to Corvallis all the way from Joseph, Oregon.
What can we say about Judy? She was one of the first people in Oregon to use Community Crowdfunding Capital to raise money to grow her business. Judy also hails from a town that's less than a square mile in size and has a population around 1100 people. Joseph, Oregon is small and it's isolated and yet Judy has created an award-wining business. You all know how we love rural success stories and Judy is one of the best. Winning this award was icing on the really good tasting bar.
"The competition was fierce, there were over 2,000 applicants, more than 400 finalists and 220 winners in 16 categories. We were the first energy bar to win a Good Food Award."
Please come join us and help celebrate small, artisanal food and beverage businesses.
Taste, talk, listen, learn....
A Natcho Bar featuring Not'cho Cheese from Whole Flower Farms. This vegan cheese dip stuff is out of this world and we're going to pair it with all the nacho fixins.
Samples of BGOOD Bars courtesy of Judy Goodman.
Samples of Mother Culture Jun courtesy of Tuula Perry.
Samples of other good stuff.....TBD but it will be good.
Learn about Community Crowdfunding