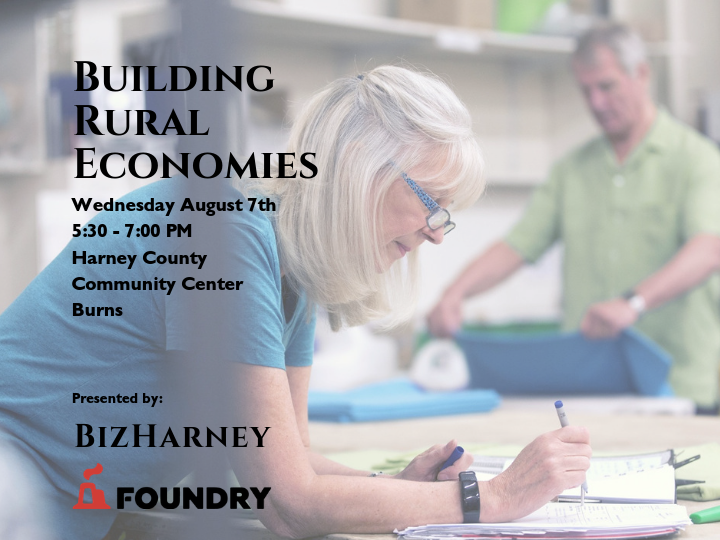 Come join Brad Attig, Founder and CEO of Foundry Collective where we'll engage in a lively discussion on building rural economies. Brad will share ideas, thoughts, and studies on how to shift the business support landscape for rural communities.
We'll focus on the partnerships needed to build lasting entrepreneurial impact and how that differs from urban to rural. We'll also cover cultivating a rural entrepreneurial network and mentors and "trusted guidance."
This is also an opportunity to learn about the funding and support Harney County will be receiving in 2020 and how these resources can help develop a resilient, local economy which supports new business startups and micro business growth.
Brad Attig launched Foundry Collective a nonprofit working to create sustainable "Main Street Innovation Labs" in small and rural communities. He has a passion for helping rural towns access the resources to create innovation economies which contribute to local self-reliance.
Foundry Collective's nonprofit mission is to help small and rural communities develop strong, vibrant, and creative startup communities that contribute to improved prosperity and enjoyment of life. We believe that everyone should have access to the resources they need to take their idea to the next level, create a business, and achieve their dreams.
"Small town America is on the verge of a Renaissance led by new types of entrepreneurial pioneers wanting to make a real place for their lives and livelihoods."
—Ann Daigle
This event is in Burns, Oregon