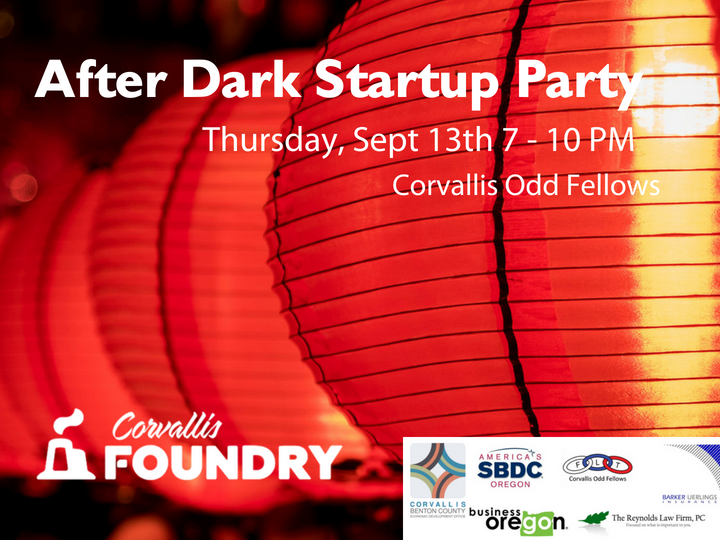 What do you do after you've just gone to an amazing Startup Resource Fair?
You stick around Odd Fellows to party with entrepreneurs, innovators, changemakers and risk takers. We're not even sure if it will be dark by 7 PM but it will be when you leave. This is a not-to-be missed event where you can network, connect, create, and just have fun. Most of the startup fair exhibitors will be there so it's you chance to buy them a drink and get the inside scoop.
Tickets are just $10 and that includes a free drink and great food. This event will sell out so we suggest you get your tickets now.
If you need ADA access to the facility, please email us in advance at [email protected].
This event is made possible by the generous assistance from these sponsors and others