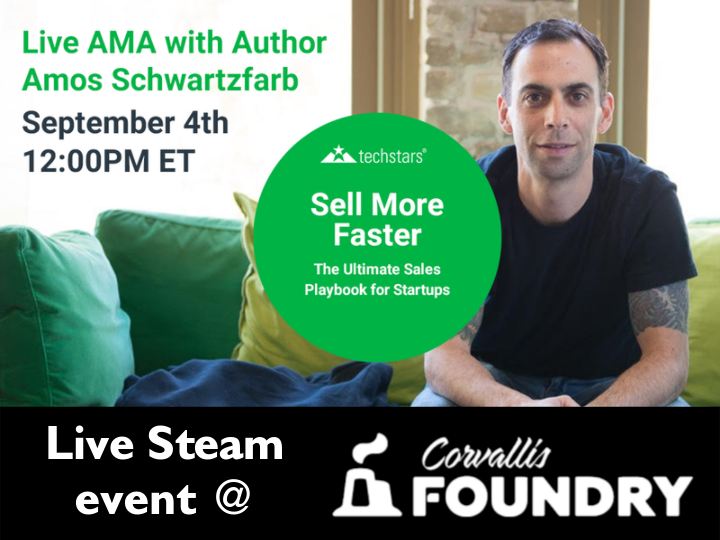 Come join us for a live stream event with author Amos Schwartzfarb on his book Sell More Faster: The Ultimate Sales Playbook for Startups. We'll watch the live stream and be able to ask questions of Amos (we hope) then we'll spend the end of the event to discuss what we learned.
Sell More Faster is the book that every early-stage startup needs to help it find product-market fit. Every startup, at any stage, needs to get—and keep—more customers. Read it once, then keep coming back as your startup grows: it will be your guide over months and years of building your company.
Sell More Faster is a guide to experiential learning around one specific piece of the startup journey. As Amos puts it, "Sell More Faster doesn't teach you how to sell. It teaches you who you can sell to and how to build a sales organization over time."
Coffee from Tried and True and awesome breakfast snacks will be provided.